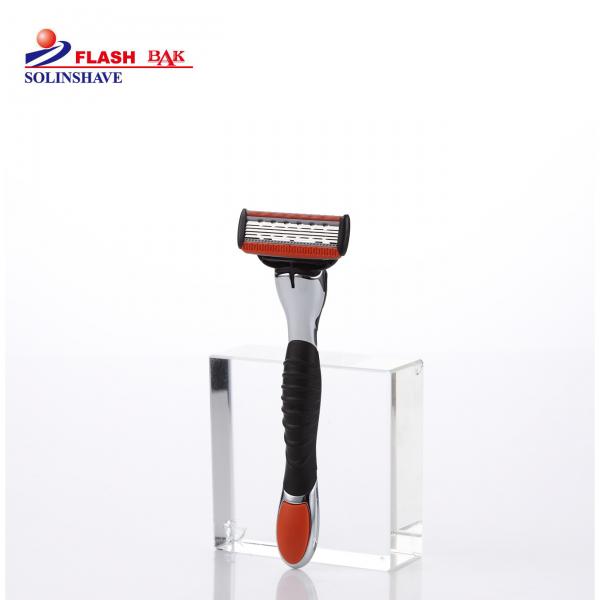 Item: M5 Metal Handle
■5 Blade Razor Shaves close for a super smooth shave with…
Guardian Trimmer blade for hard to shave areas… goatee,
sideburns, under nose and back of neck
■Pivoting head adjusts to the contours of your skin.
■5 Blades to more evenly distribute pressure for a more comforta.
■Trimmer Blade for hard to shave areas...goatee, sideburns, under
nose, and back of neck, etc.
■Press and hold the replacement button and push button, easily
change the cartridge with a new one.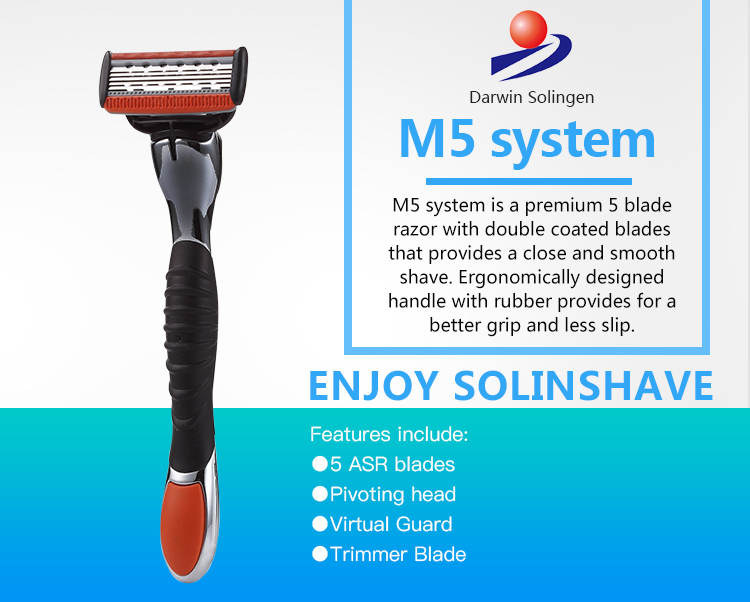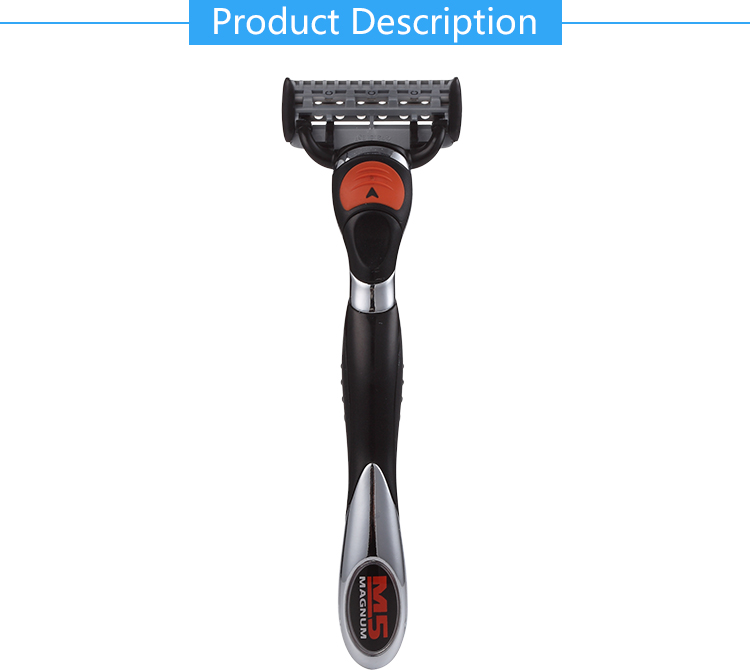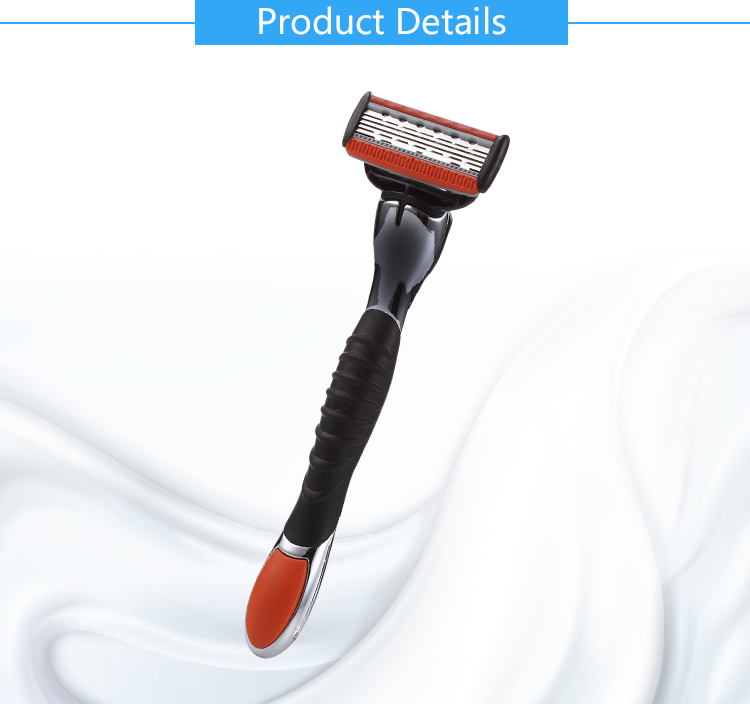 Use: Body, Face, Bikini, Underarm, Face Shaving Feature: 5 Blades Gender: Male Bra...

Item: GW5 ■ GW5 system is a premium 5 blade razor with double coated blades that provides...

Item: M5 ■ 5 Blade Razor Shaves close for a super smooth shave with… Guardian Trimmer blade for...